AcureOmics AB (AcureO)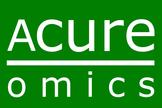 Partner description and expertise
AcureOmics AB, the leading Small and medium-sized enterprises (SME) in metabolomics offers metabolic profiling in the pharmaceutical-, biotechnological- and food industries. AcureOmics opens up new unique opportunities for diagnostic approaches and personalized medicine. AcureOmics will perform metabolomics at the Swedish Metabolomics Platform in Umeå under the responsibility of Dr Bennett, Professors Moritz and Trygg.
AcureOmics provides a well-established cutting-edge metabolomics platform and have extensive experience in identifying biochemical pathways particularly when regarding autoimmune diseases. Since the beginning, up to 15,000 samples ranging from plasma, urine, various tissue types, cells, culture media, brain microdialysate samples, cerebrospinal fluid and zebrafish have been analysed. Standardised operating procedures (SOP) for these methods, from sampling to transport and storage, to chemical analyses, have been developed by AcureOmics.
During the years 2009-2013 AcureOmics was a partner in a Marie Curie Initial Training Network, the BOLD project (Biology of Liver and Pancreatic Development and Disease). Today AcureOmics is a partner in two on-going EU-FP-7 projects, HUMAN (Health and the Understanding of Metabolism, Aging and Nutrition) and BioMargin (Biomarkers of Renal Graft Injuries in kidney allograft recipients). 
AcureOmics metabolomic approaches were demonstrated to be useful in identifying biochemical pathways for drug action in animals and cell lines. After exposure to chemicals or chemical mixtures, dynamic processes involving interactions between the exogenous chemicals and molecular targets implicated in cellular signalling pathways, such as cell proliferation and differentiation, apoptosis, angiogenesis, cell cycle regulation, oxidative stress, inflammation, immune responses and metabolic homeostasis can be affected and lead to alterations in the endogenous metabolite patterns. Metabolomics was able to depict pathways involved in different organ systems when analysing body fluids, tissue samples or indeed, the whole homogenized animal as well as identify differences in the metabolome due to disease. 
Role in the BATCure project
As part of BATCure, AcureOmics will use metabolomics to identify disturbed biochemical pathways in CLN3, CLN6 and CLN7 diseases. This knowledge will be used to help design novel treatments that act to normalise the disturbed biochemical pathway. Evaluation of the efficacy of selected test compounds in the disease models will also be made.
Professors Torbjörn Lundstedt, Johan Trygg and Thomas Moritz, Associate Professor Katrin Lundstedt-Enkel and Dr. Kate Bennett will be part of the AcureOmics team involved in BATCure.
Expertise in Drug Development: Professor Lundstedt has almost 30 years of experience working in 1) drug design, 2) Intellectual Property (IP), 3) applying and obtaining orphan status for candidate drugs and 4) starting-up companies all resulting in unique knowledge, in order to take research result to commercial products.
Expertise in Data Analysis: in bioinformatics and biostatistics, Professors Trygg and Lundstedt have for more than 25 years developed state of the art statistical methods for analysis and visualization of large amounts of data. For instance, the method orthogonal partial least-squares (OPLS) was developed by Professor Trygg.
Further, AcureOmics have extensive experience in systems biology approaches to integrate biological information across multiple 'omics platforms to elucidate biochemical mechanisms and pathways and link these to clinical phenotypes.