Orphazyme

Partner description and expertise
Orphazyme ApS is based in Copenhagen Denmark and develops novel therapies for rare degenerative diseases. Orphazyme's approach is based on augmentation of the naturally occurring cellular stress responses, to prevent the protein misfolding, degradation and/or aggregation commonly seen in degenerative diseases. Orphazyme develops small molecule inducers of the stress responses and currently runs a clinical trial in Niemann-Pick Disease Type C, another very rare lysosomal storage disease. The major advantages of stress response based therapies for lysosomal storage diseases include the potential of applying one product across a range of lysosomal storage diseases, and the ability to treat the neurodegenerative aspects of the diseases.
Role in the BATCure project
As part of the BATCure project Orphazyme will characterize various stress responses in patient cells from a wide spectrum of clinical presentations of Batten Disease, following the recent discovery of defect responses in CLN3 disease. In addition, the patient cell lines will be used for evaluation of efficacy of potential new treatments of Batten Disease, focusing on known treatment candidates, as well as potential new classes of compounds suggested from the work in the BATCure project.

The Senior Scientist Raffaella Magnoni has been hired specifically to work full time on the BATCure project.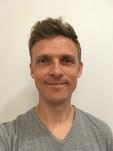 The work will be coordinated by the Sr. Science Manager Nikolaj H. T. Petersen, who also serves as Orphazyme's contact person for the BATCure project.